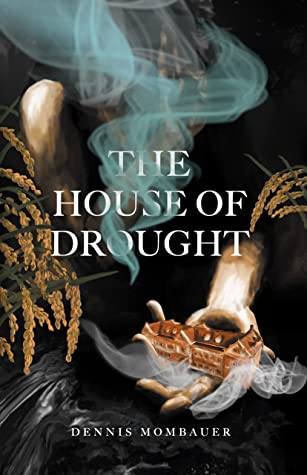 The House of Drought is a WEIRD novella. I don't typically read horror, so this is from the perspective of a fantasy/scifi reader. To that end, I really loved the folklore aspects of this story. Seeing what elements of stories are common and different across cultures is always facinating to me, and this story definitely delivers there. There aren't any concrete explanations of what's going on, and the multiple names and explanations for any given phenomena by different people bring the folklore to life. Knowing nothing of Sri Lankan folklore, I'm led to believe the author did this part justice.
Since the story hops around between several characters and timelines in the space of a novella, I never really felt a strong connection to any one character. I think that this is where the story would've benefitted from being fleshed out into a full length novel or cutting the number of viewpoints if it needed to stay a novella. I really want to give this story four stars since the setting was so interesting, but the lack of engaging characters drops it down to a three for me.
Speaking of multiple timelines, if you really need your books to be linear, this isn't the story for you. There are frequent time jumps within a chapter, although they do follow a pattern once you realize what's happening. It's an interesting approach, but I don't think it was really necessary to the story.
This is one of the first times I've seen a piece of fiction really try to connect colonialism and climate change and how imperialism has wounded the natural world. It's not an easy thing to accomplish without getting preachy, but the author managed to weave it into the story without it feeling too heavy-handed. The tension between the House of Drought and the surrounding forest becomes an analogue for the tension between colonialism/capitalism and nature. I wouldn't call it subtle, but by these forces being more animate setting than viewpoint character, it feels like an innate truth suffusing the story and not something the author slows down to explain in a pedantic manner.
This novella had me turning pages to find out what happened, but, like I said, the lack of any compelling characters makes it hard for me to give it more than three stars. I'm very interested to see what Mombauer can do with a full length novel though, since I think the rest of this story is pretty solid.
I'd like to thank Stelliform for providing an ARC in return for this honest review.