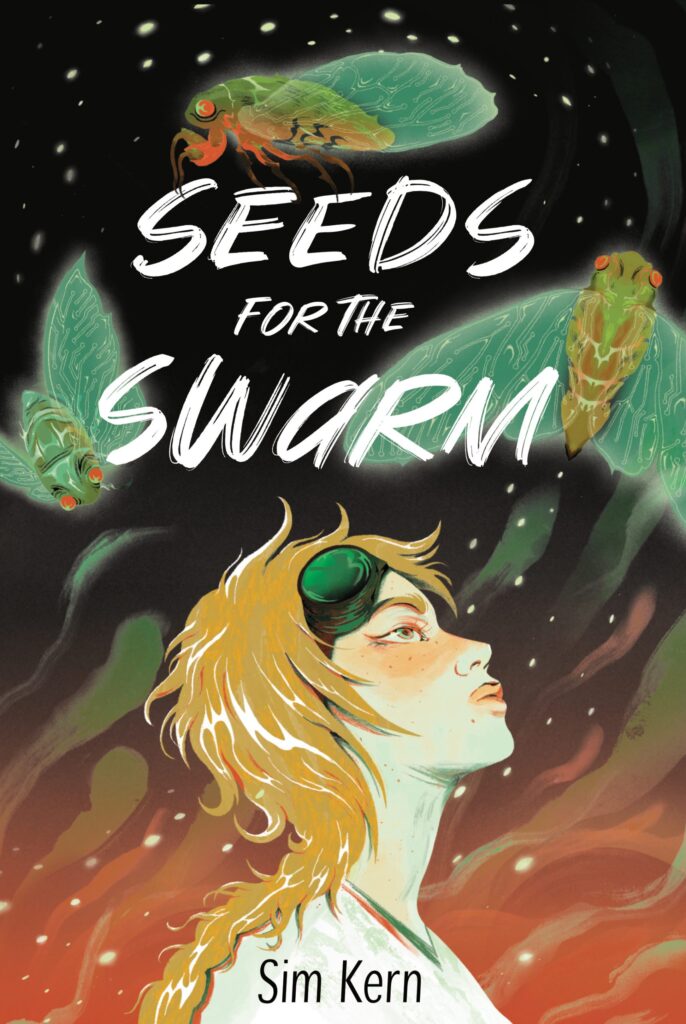 Listen to this review on the If This Goes On (Don't Panic) podcast
Seeds for the Swarm by Sim Kern takes us on a journey of the near future where warming has continued and much of the United States is now barely habitable. People from the "Dust States" try to emigrate through a tightly-controlled border to the "Lush States" or muddle through with that rugged individualism we take so much pride in here in the United States.
This feels like a very likely future with continued exploitation of oil and corporate/government collusion leading to huge sacrifice zones where people work hard in polluting industries that are choking their communities so they can put food on the table for their families. Rylla, our protagonist, wants desperately to go to college, but doesn't have much hope of getting out of the Dust States even though she's in the top of her nationwide virtual high school.
When she finds out the oil company in her hometown plans to destroy the watershed that provides what meager water is available to her region and is the last thing to give her hope, she gets a ride to speak to the state legislature committee in charge. Despite an impassioned speech, her entreaties fall on distracted ears beholden to corporate overlords and gadget addictions. One viral, embarrassing remix of her speech later, she gets recruited as a scholarship student at a university in the Lush States.
Starting with her interaction with the elected representatives, Rylla does a lot of growing up in the course of this book. It felt like Kern took everything I learned during the course of my twenties and made Rylla face these hard truths all in the course of a single year. During her many misadventures, I identified with Rylla's tendency to get swept up in the ideology of the groups she would spend time with before becoming disillusioned when she found they didn't have the answers she needed.
This future has glimmers of hope, but the carcass of our current world is still the dominant society. While there are a variety of themes explored, I think the most important is how the protagonists push against eco-fascism being the only solution to solving the climate crisis regardless of who is promoting it. I think it really fits into what Andrew Dana Hudson said when he was interviewed by Solarpunk Magazine:
a solarpunk future is one in which the climate crisis is escalating, institutions are failing, late capitalism is getting even more precarious and putrid, and while technologies of sustainability might be becoming ubiquitous, we haven't yet managed to fully phase out the toxic old for the green new. It's a future (slash present!!) in which we need a movement of solarpunks to shove us onto a better path

Our Shared Storm: An Interview with Andrew Dana Hudson
As someone who is an engineer, I really love the interactions between Rylla, a humanities major, and all of her engineering/scientist friends. They're preoccupied with how to get their projects to work the way they want them to without necessarily thinking about what secondary or tertiary effects the technology might have on the world. They are often dismissive of Rylla's legitimate concerns and only later realize that she was right in being worried. The Ian Malcolm quote from Jurassic Park comes to mind of "Your scientists were so preoccupied with whether they could, they didn't stop to think if they should."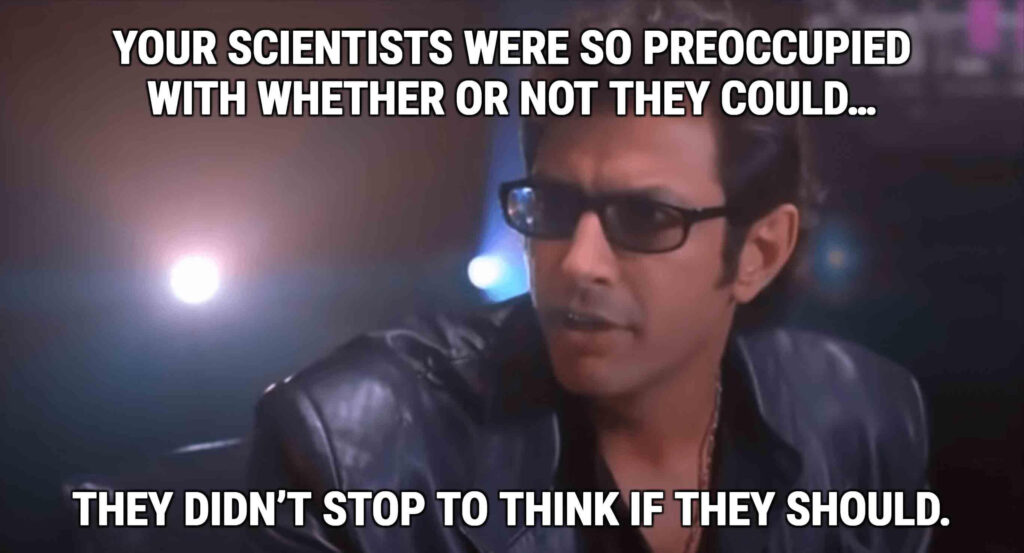 Rylla's other main companions are her fellow humanities majors including her previous public school rival from another Dust State and her nonbinary roommate who literally smashes the patriarchy. As one might expect, it's up to Rylla to join the forces of science and the humanities to defeat the eco-fascist Big Bad at the end of the book. I do feel like this book is a little better about explaining why the kids have to be so instrumental in saving the day compared to most other YA novels where it seems the adults just really needed to go on vacation that week.
There are plenty of mishaps, victories, death, and embarrassments to go around in this story, making it a solid entry into the YA genre. I could've done without the love triangle, but I know that's a hard trope to kill. Rylla and the other characters feel like real, messy humans who are doing their best to make it in an imperfectly hopeful world.
Thanks to Stelliform Press for providing an ARC in exchange for my honest review.
---
If you'd like to support the blog, please use the affiliate link to the book above, or consider supporting us on Comradery, a cooperatively-owned patronage platform.