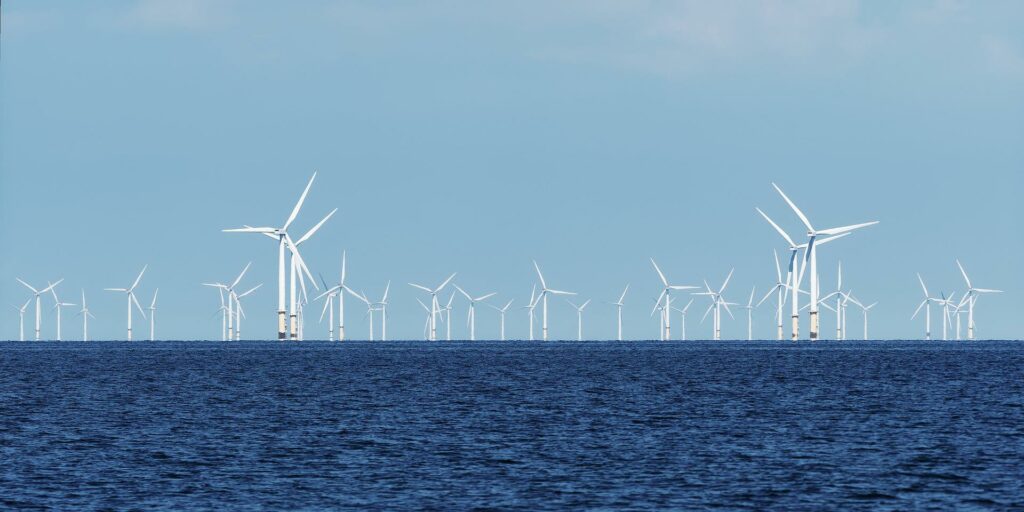 Offshore wind is going to be a big part of our clean energy future, and if you like podcasts, you'll really want to listen to Windfall, a mini series from Outside/In. Windfall follows the development of the US offshore wind energy from the ill-fated Cape Wind project up through the approval of Vineyard Wind. This is a great explainer for why the US is so far behind Europe and China in the offshore wind space.
One thing I really appreciated about the podcast was its nuanced take on some of the drawbacks of offshore wind while still showing it as an important climate solution. The ocean is a big place, but siting an offshore wind project in a way that promotes a just transition is no easy feat. Some areas contain indigenous cultural heritage (Cape Wind) while others impact fisherfolk who've been plying their trade for centuries (Vineyard Wind). Now that oil companies are fronting as clean energy pioneers, are we going to let them repeat the same injustices with a shiny green wrapper? The podcast stops short of offering answers.
I've mentioned before that offshore wind has the potential to be a great resource in a tidalpunk future, but that I wasn't sure how to fit the billion dollar megaprojects into a *punk framework. Just after listening to Windfall, I found out that Denmark, one of the leaders in the offshore wind space, actually requires 20% of any new wind project to be community owned, and the Middelgrunden installation is actually 50% cooperatively owned. Scotland is another place where community ownership of renewables, including offshore wind, is revitalizing communities that had been in decline for decades.
Offshore wind will generate cheap, renewable energy a lot more consistently than land-based turbines, but we need to hold those building these facilities accountable so we don't see a repeat of the injustices baked into our current energy system.
Do you know of other solutions to deploy renewables while avoiding handouts to the same old energy companies we love to hate? Share with us in the comments below!